Manilastandard.net reported BingoPlus on Jan 29, 2022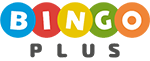 The only legit online Bingo!





bingoplus 08/17/2022

Manilastandard.net reported that BingoPlus also supported the non-profit organization (One Race For Filipinos) that specializes in rapid response to the communities and individuals in need of urgent assistance especially during calamities.


Bingo Plus, National Highway, Toledo City, 6038 Cebu, Philippines.