Bingo Plus Registration Portal
Please press the register/login button

to register or login.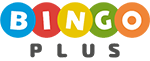 Register/Login ways:
Phone number with OTP
Facebook account authorization
Google account authorization

The only legit online Bingo!


How To Play Bingo Online?



Most online bingo sites provide personal setting capabilities that allow players to customize their accounts. They can customize numerous aspects of their account to meet their requirements. This could include the amount they can deposit to aid in budgeting, as well as:

Parental controls Self-limits Password and account protection

Players are not required to use their real names when gaming and communicating online, and they might give their postings a fun moniker or alias to identify them. One of the essential tactical decisions when playing online bingo is card selection. Players must choose:

Auto Dab - When balls are drawn, this feature automatically marks them off.
Auto Buy - Cards for favorite or preset games are automatically purchased based on preferences.
Advanced Buy - Purchase tickets for upcoming games not available online at the appropriate times.

Navigating Through the Site

It's a good idea for gamers to familiarize themselves with the website once they've signed up and made their initial payment. Every website is unique, and it can take some time to figure out where everything is. Most sites will have clearly labeled tabs that will direct you to various places, such as games, promotions, your account, mobile bingo options, and so on.

Bingo Schedule

Because bingo is a multi-player game, games must begin according to a pre-determined timetable. On the other hand, the more popular sites have games starting every few minutes, so bingo players won't have to wait long. When you log in, a game should start at any time, 24 hours a day, 365 days a year.

Bingo Lobby

Online bingo sites, like real bingo halls, feature a lobby area where players can learn about the rules, games, banking, and other topics. This will almost always be the home page; when you click the tab, it takes you to the lobby. Withdrawing money is also simple and evident on most websites, usually on the 'banking' or 'cashier' tab.

Bingo Rooms

The bingo room is the location where each bingo game takes place. Players enter a room after selecting a game and clicking on the tab. Each room should be very simple to navigate, with each function identified and labeled. When playing online bingo, choosing cards is one of the most crucial tactical considerations, and players must choose:

How many cards should each game have? On the cards, what number spreads do they have? (especially when playing multiple cards)

Bingo is a social game; speaking with other players is as fun as winning. Many bingo games have chat rooms where players can share strategies and talk about anything. To guarantee that everything is above board, all talks are regulated. Inappropriate remarks may result in players' access being denied, so keep it friendly. Players can gain bonus points in chat games by participating and being friendly.


Bingo Plus, Magsaysay Ave, Diliman, Quezon City, Metro Manila, Philippines.