Congrats Bingo winner nicobalbastro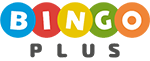 The only legit online Bingo!





bingoplus 06/13/2022

Congratulations to our new millionaire Nicobalbastro for winning 3.7 MILLION PESOS! After he won, we're satisfied to talk with him and imparted to us:

"Hi, I'm Nicobalbastro from Calapan Mindoro. I was using 5 DIY cards that me and my wife made. I was working at Caltex's office that time when I won Bingo. I actually haven't eaten breakfast. I discovered Bingoplus because I was looking for apps that can earn me money, coincidentally, I found Bingoplus on Gcash Glife. I just tried playing and now it's been a month since I started playing. But I don't play every day. I'm planning to use my prize to start a small business. I was encouraged to play bingo because of my needs. Especially my mother, she needs the money for her chemotherapy. I can now help my mother with her cancer. I just want to thank Bingoplus for everything."

Nicobalbastro purchased total of 5 Extra Pattern and Bingo Jackpot cards. When calling the 48th ball, he won the Bingo, the total Bingo prize is PHP3, 769,299.00, and the Bingo winning time is 06-13-2022 09:20:32. slot


Bingo Plus, P15 barangay, Sayre Hwy, Valencia City, Bukidnon, Valencia City, 8709 Bukidnon, Philippines.