BingoPlus Register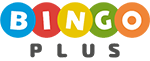 Register/Login ways:
Phone number with OTP
Facebook account authorization
Google account authorization

The only legit online Bingo!


Bingo Plus Register Portal



BingoPlus is a trademark that has been filed. Bingo.com has no connections or affiliations with the athletes, sports organizations, or event planners that are featured on its websites. No mobile brand is associated with or affiliated with bingoplus.net.ph

Bingo International Ltd., whose registered office is located at Level 6 - The Centre, runs this website.

The Authority has given a license to Channel International Ltd with the official number MGA/B2C/106/2000, which is valid until 17th July 2028. (PH). All gaming operations situated in PH are governed by this governmental regulating agency. Visit bingoplus.net.ph to learn more about the rules.

Gambling can become habit-forming. Play with restraint.


Bingo Plus, Quirino Street, Capinpin Street, City of Balanga, 2100 Bataan, Philippines.