On September 24, BingoPlus Day 2 will be streamed live.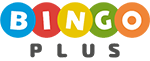 The only legit online Bingo!





bingoplus 09/19/2022

BingoPlus will be having its BingoPlus Day 2 on September 24, aired on Facebook (the Fb page: theogiediaz) and on KUMU at exactly 7 pm! This is hosted by Ogie Diaz, Lance Edward, and Verna Joy Periwinkle. To add more spice and entertainment, Morisette Amon and Gloc 9 are present and performing at the event. Make sure to watch BingoPlus Day 2 from start to end because BingoPlus is going to give away cash prizes to its online audiences with a total of 200,000 pesos! But wait there's more! Beks Battalion will be having its special participation on BingoPlus Day 2. So mark those calendars, and make sure to watch the BingoPlus Day 2.

Watch the Livestream with Maine Mendoza

bingo plus website official


Bingo Plus, Wawa Road, Tanauan, Batangas, Philippines.